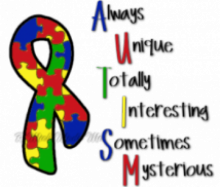 Theory and reality of life for ASD pupils
1) Understanding Autism
20-year-old John Simpson, himself on the autistic spectrum, guides us through the theory and reality of life for many ASD pupils. As well as sharing his own story, he speaks to Autism West Midlands' Sue Hatton about the condition and Mike Collins from the National Autistic Society, who reveals the terms used to describe people on the spectrum. We hear from the parents of an autistic child about their day to day life, and we hear ideas from the experts about how teachers can further include ASD pupils.
2) Autism: "Being different is cool"

Follow the learning experiences of three autistic brothers.