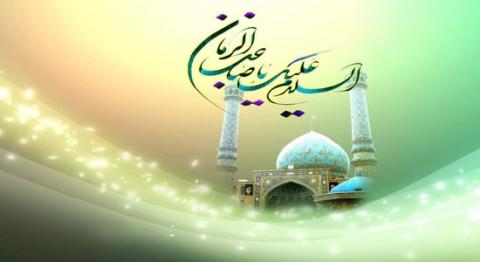 O Allah, we ardently desire that You confer upon us a valuable government through which You may give might to Islam and its followers, humiliate hypocrisy and its people and include us among those who invite people to the obedience to You and lead them to Your approved path. Give us the good of this world and the Hereafter.
- Dua al Iftitah
Some people call him Kalki, others name him Maitreya, many know him by Messiah and few others reckon him as Saoshyant. In Islamic tradition he is knows as Al-Mahdi. The world is waiting for a saviour for its global justice and peace.
While we are celebrating the birth anniversary of the last saviour of the humanity, the only promised one, the axis of the world, the spring for the humankind, one and only one beloved Imam Al-Mahdi,  I would take this opportunity to extend my heartiest greetings to the larger Muslim Ummah and specifically  to our own community.
In today's era, humanity is in much more need than ever of a global leader with divine virtues. Shia ideology has beautifully portrayed this leader with all the morals and values a government is in need of. His justice would not only reach to each and every human being but also to the animals and plants. His reappearance guarantees substantiation of all such imaginary things.
We the believers of such an Imam, have a greater responsibility towards this mission. We have faith in Imam's (atfs) extra ordinary care for his own Shias, as he himself has mentioned: "We know what happens to you in your life and We do not forget your remembrance." Now when we know this, it is our duty not to overlook our responsibilities towards him and struggle hard to make ourselves ready for his reappearance and take an active role in his global valuable government.
While we recite Dua Ahd, Dua Nudbah, Ziyarat Aale Yasin and other many duaas and ziyarat for seeking proximity to that beloved, I will pause for a while and try to reflect on the following questions:
What I have done for my Imam?
What would be my position in his global government?
Am I eligible, in terms of profession and spirituality, to secure my position in his government?
The role of youths in his government is undeniable. The narrations specifically mention that the majority of his companions are youths. I would urge the community youths to reflect on this and strive hard to be best professionals in all their fields with the intention to be the part of Imam's global government.
While we commemorate the birth anniversary of our beloved Imam, it is very sad to hear that Iraqis are victims of terrorist activities. With the escalating violent situation, we urge all mumineen to pray for the safety of the Iraqi nationals and Zuwwars at this critical time,  and the safety of our Holy Shrines. The least we all can do in such a dire situation is to call the Hujjat of Allah swt with this phrase of Dua e Nudbah:
"Where is the one ennobling the saints and humiliating the enemies?"
Dr. Asgar Moledina
President, The World Federation of KSIMC